California State Library Parks Pass
---
In partnership with the California State Library and State Parks, Sonoma County Library is offering vehicle day-use passes for free access to over 200 participating state parks. The California State Library Parks Pass is valid for entry of one passenger vehicle with capacity of nine people or less, or one highway licensed motorcycle.
To view an interactive map and list of participating state parks, click here.
Participating State Parks in Sonoma County include:
Armstrong Redwoods State Natural Reserve
Austin Creek State Recreation Area
Fort Ross State Historic Park
Jack London State Historic Park
Kruse Rhododendron State Natural Reserve
Robert Louis Stevenson State Park (also in Lake & Napa)
Salt Point State Park
Sonoma Coast State Park
Sugarloaf Ridge State Park (also in Napa)
Trione-Annadel State Park
Bothe-Napa Valley State Park (also in Napa)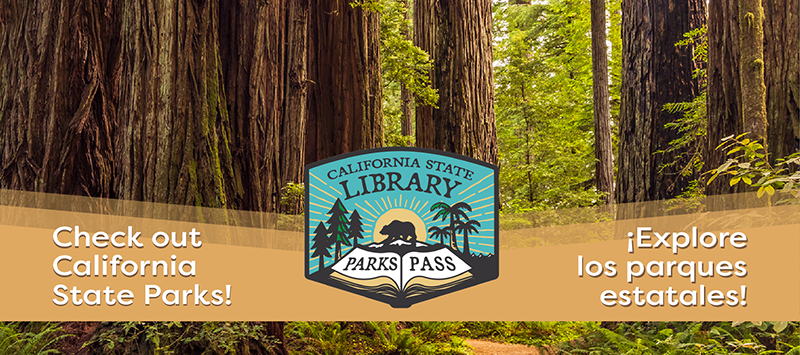 The California State Library Parks Pass program was developed to advance safe and equitable outdoor access to all Californians. Passes are available for checkout at all Library branches. To check out a California State Library Parks Pass, visit your local library branch today or place a request in our catalog.
Detailed information on the California State Library Parks Program, including full terms and conditions, is available at CheckOutCAStateParks.com.