April 2022 Virtual Teen Pride Club: Queer Poetry and Books in Verse
---
Our Virtual Pride Club for Teens ages 13-18 continues this month with the theme of queer poetry and books in verse! April is National Poetry Month, so feel free to pick out a poetry book, slam poetry on youtube, song lyrics, or even write your own poetry and share with everyone.
We will be meeting online at 5:00 pm every Tuesday in April. New participants are always welcome! For more information, email teenpride@sonomalibrary.org.
---
Our Recommendations:
(Hint: click on the book covers to go to the library catalog)
---
Upcoming Release: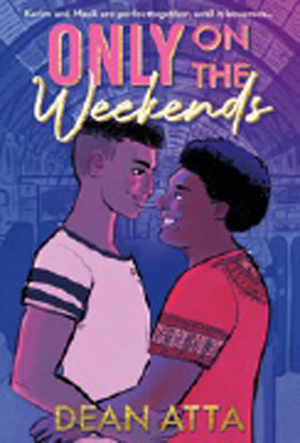 Only on the weekends
by Dean Atta
(he/him)
Release date: May 12, 2022
Land Acknowledgement:
We invite everyone to take a moment to honor these ancestral lands that we are collectively gathered upon and encourage all of us to think of ways to become better stewards of the lands we inhabit. We acknowledge our libraries occupy the traditional homelands of the Coast Miwok, Kashaya, Southern Pomo, and Wappo tribal nations, whose descendants still live here today. We recognize the historical and ongoing violence of settler colonialism and affirm Indigenous sovereignty. We will continue to hold ourselves accountable to the needs of the Indigenous people of Sonoma County, California, and beyond.