Supporting Student Success
Sonoma County Library has everything students need to succeed in school, from preschool to elementary school through college.
---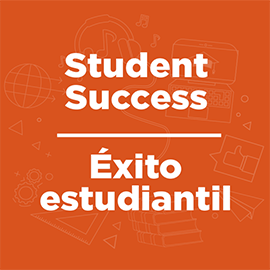 Free Educational Resources
The most important school supply.
Library cards are free for all Sonoma County students.
Student OneCard
Through the Student OneCard initiative, students can use their school ID numbers to access resources in support of their education. Students in participating school districts automatically have library accounts via this initiative. Read more about the Student OneCard here.
Our Student OneCard partnership provides students access to library resources using their student ID number. See the list of participating schools and learn more about Student OneCards.
Computer use, internet access, and study spaces
Students can use computers, get internet access, and chill in study spaces at all library locations.
Interested in our online resources but don't know where to start? You've come to the right place! Watch video tutorials to learn how to use library online resources using your Student OneCard, eCard, or regular Sonoma County Library account.
Homework Help
The library offers online resources and programs to help students with homework success, and our knowledgeable staff is happy to offer assistance.
Weekend Hours
All regional libraries are open on Saturdays from 10 am-6 pm and on Sundays from 1-5pm, supporting students' learning on weekends.
Local and Regional History
The Sonoma County History & Genealogy Library, located in the annex behind the Central Library in Santa Rosa, is an excellent resource for Sonoma County-specific assignments. It houses historical information on Sonoma County and its cities and towns, as well as genealogical and census information.
Summer Learning Support
Work with Sonoma County Library to fight "the summer slide." Don't fall behind when access to summer learning opportunities are available at your nearest branch of the Sonoma County Library system. Let us help you learn, create, and achieve.
Sonoma County Library Branches
Wondering which of the 14 branches of the Sonoma County Library is closest to you?
---
eResources
---
These resources are free with your Sonoma County Library card.
Find eBooks and eAudiobooks about college or vocational schools. Or try these resources to learn new skills, and find textbooks from credible academic resources.
---