E Street Equipment Checkout
---
About E Street Equipment Checkout
Did you know you can check out camera and audio equipment from SCL?
Here's how you get started…
Watch the orientation video.
Take the quiz. After successfully completing the quiz, you will be able to choose your requested equipment.
Fill out the contact information.
Sign and return the Borrower's Agreement.
Review the E Street equipment catalog.
Choose the equipment you'd like to check out.
We will email you to let you know when your equipment is ready to pick up at the Central Santa Rosa branch on Wednesday (following our email) from 10am to 4pm.
You will return the equipment the following week between 10am to 4pm.
It will be inventoried and cleaned.
If we find that any of your equipment is missing or damaged, we will contact you and you will be responsible for the charges.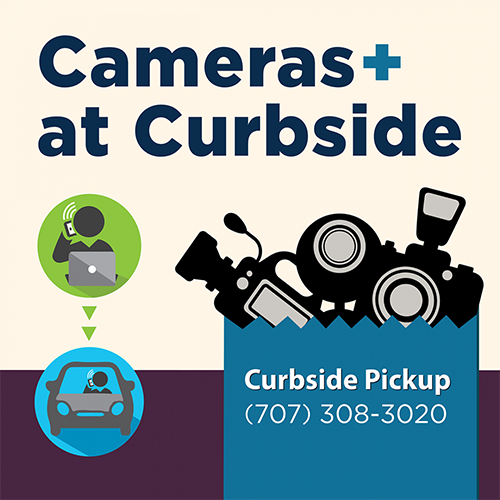 ---
Watch the Orientation Video
---