Local History Special Collections
Sonoma County Library is committed to collecting, organizing, preserving, and providing access to historically significant materials that document the communities, cultures, and unique characteristics of Sonoma County. The library's special collections focus on local history, genealogy, and the wine industry.
---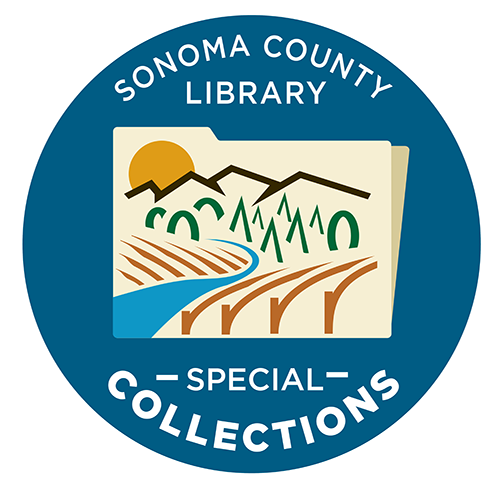 ---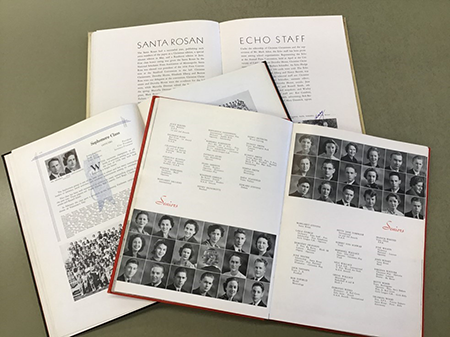 Materials relating to the history of Sonoma County and its environs, history and culture, as well as a basic print genealogy collection.
---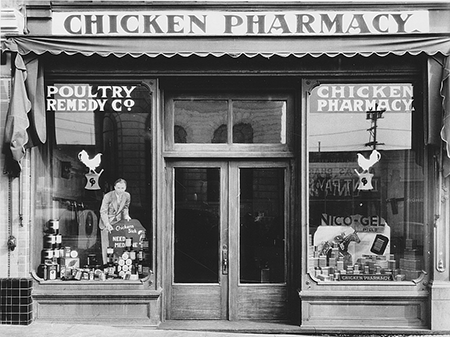 Materials relating to Petaluma and the surrounding areas of southern Sonoma County.
---
---
---
Discover Our Collections
To browse and search our special local history holdings, consult:
Once you have located your item(s) of interest, you may consult these materials onsite or call to have materials set aside in anticipation of your visit.
Materials stored off-site, such as the Sonoma County Archives, require advance notice to ensure availability.
Reference & Research
All collections are for in-library use only with the exception of the Wine Library's circulating collection.
We provide research assistance and support to the public for archives, photographs, books, maps, and other rare materials, in a wide range of subjects. We are happy to assist users in locating published or archival materials, to advise on research questions, and to provide reproductions from our collections whenever possible.
Staff are unable to conduct in-depth research on your behalf. If a request falls outside of staff's scope, you may wish to hire an independent researcher to perform in-depth research for you. A list of local independent researchers is available upon request.
---
Donate Your Materials
We are committed to building a representative and inclusive historical record of Sonoma County by documenting a range of voices, experiences, subjects, and time periods. We welcome donation offers that enrich the understanding of Sonoma County. To offer your materials to the library, please use the contact form below. Please include your name and contact details (email address, and phone number), along with a description of materials you would like to donate.
All donation offers are reviewed and evaluated. If your offer is accepted, you will be asked to complete and sign a Deed of Gift/Gift Agreement for your donation.