Regional Parks Discovery Backpacks
---
The Sonoma County Library offers Regional Parks Discovery Backpacks in partnership with Sonoma County Regional Parks.
A Regional Parks Discovery Backpack is available at each library branch and includes a backpack filled with a parking pass good at all 56 regional parks, a parks map, trail itineraries, hiking tips, wildlife guides, and other information to enjoy self-guided adventures in the parks.
The Discovery Backpacks program was developed to promote community health and well-being by increasing opportunities for residents to visit and learn about their parks. Each pack is available for check out for 21 days and includes materials in English and Spanish. Discovery Pack backpacks are available for checkout at all library branches.
Each Discovery Backpack includes materials that need to be returned and some items that can be kept.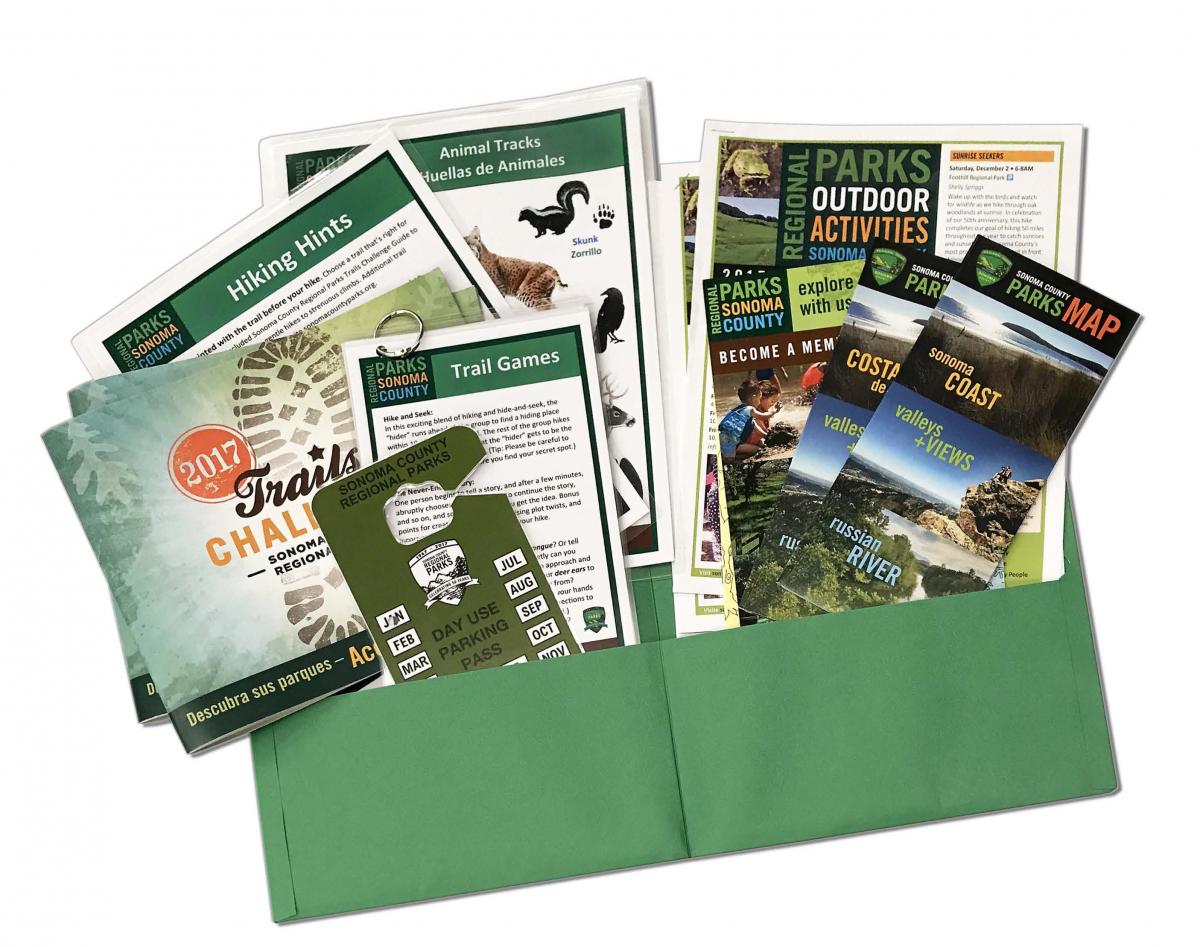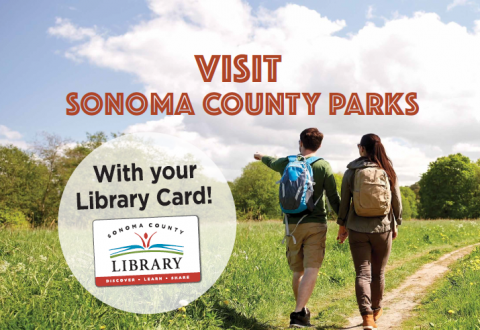 The following items are to be returned:
Backpack
Luggage tag
Day Use Parking Pass
Bug box
Adventure Book
Trail Games
Hiking Hints
Trail Guides: Spotting Poison Oak, Local Oak Trees, Animal Tracks, Wildflowers, and Types of Clouds
The following items can be kept:
Park maps (English and Spanish)
Park Programs flyers (English and Spanish)
Parks Membership brochure
Vehicle Entry Pass application
To check out a Regional Parks Discovery Backpack, visit your local library branch today!
The Regional Parks Discovery Backpack is available in our catalog and can be requested.