Introducing Otto
---
Otto is the Sonoma County Library's official mascot, a North American River Otter who loves to read! When Otto was a pup, they would swim up to the creekbank where the librarian held outdoor story time, and look at the pictures while she read. Soon, Otto began to connect the words with the pictures.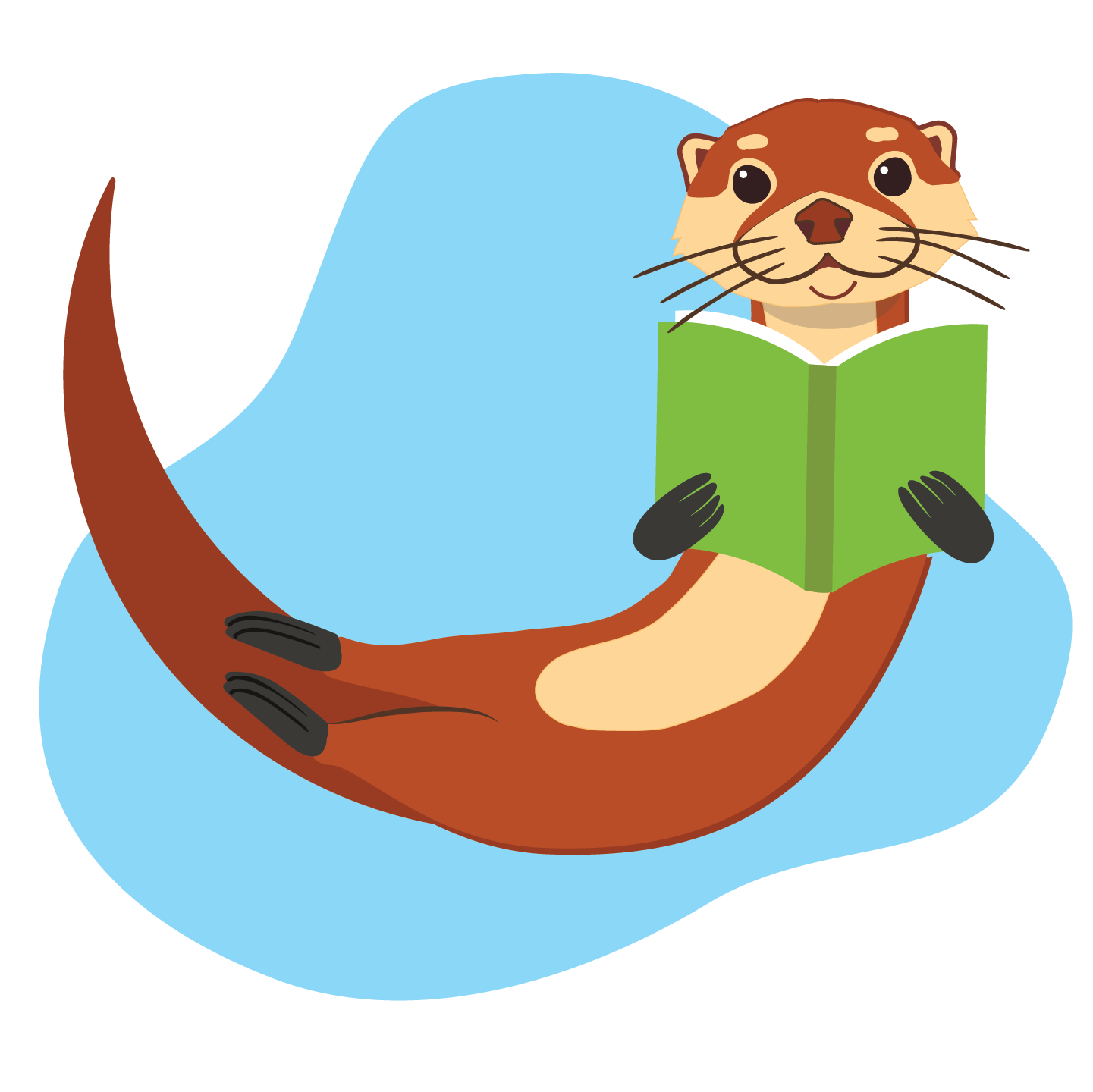 One day, Otto climbed out of the creek and looked in the library window. The children and the librarian were inside, reading one of Otto's favorite books.
Otto waited by the library door until it opened, and ran inside. The librarian saw Otto, showed them more books and helped them get a library card.
Otto comes back to the library every day, and wants all children to enjoy reading and embrace a world of learning!
North American River Otters (Lontra canadensis) are semiaquatic mammals native to the North American continent. If you sit next to a creek and read aloud, you might meet a curious otter!