TeenTober
---
Looking for Your Next Great Read?
The Sonoma County Library has you covered! It's TeenTober and our teen librarians have rounded up their favorite books just for you. Check out their recommendations and more below.
---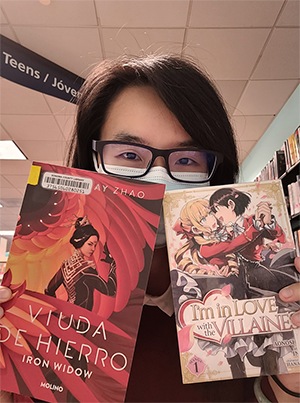 Manga: I'm in Love with the Villainess, Vol. 1 by Inori
Cute sapphic isekai manga! The main character is hilarious and deeply in love with the villainess of the story!
Book: Viuda de hierro by Xiran Jay Zhao
Trigger Warning: violence and abuse, suicide ideation, discussion and references to sexual assault.
A fictional reimagining of Wu Zetian challenging the injustices she faces in a futuristic reinterpretation of Medieval China."
— Jodi, Teen Services Librarian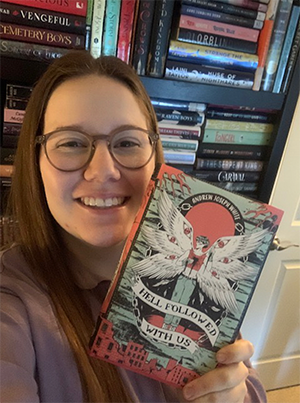 "My recommendation is Hell Followed with Us by Andrew Joseph White. This book was gruesome, heartbreaking, and disturbing in the best possible ways. Benji will do anything to escape the religious fundamentalist cult that he grew up in. In Benji's attempt to escape, he meets up with people from the Acheson LGBTQ+ Center. Benji has to work alongside them to try to prevent the world from collapsing before his body rejects humanity and takes on the form of the monster he was forced to become. The author is queer, trans, and autistic and includes strong representation for each of these identities within the book. This is definitely one that you should pick up if you like horror, dark themes, and dystopian futures. Get ready to be spooked!"
— Emily, Teen Services Librarian
---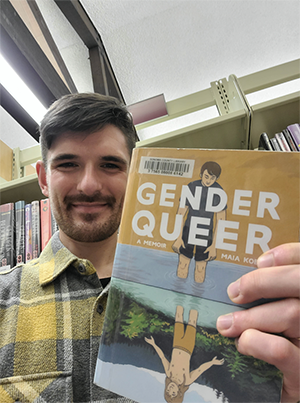 "This TeenTober, I am recommending Gender Queer, a graphic memoir about growing up nonbinary and asexual by Maia Kobabe. As the #1 banned book of 2021, reading this book is an act of rebellion and celebrates the freedom to read. Kobabe is a Sonoma County resident, so reading and sharing this book helps support a local author and illustrator. LGBTQ voices not only deserve to be heard but amplified, so crack open a book and open your mind."—
— Stuart, Teen Services Librarian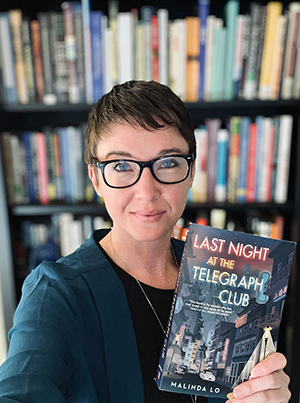 Last Night at the Telegraph Club by Malinda Lo
If you love the new A League of Their Own series, you MUST read this book!
Last Night at the Telegraph Club is a phenomenal historical fiction novel about Lily Hu, a young Chinese American teenager living in San Francisco's Chinatown in the 1950s. This is a dazzling love story between two young women set against the backdrop of the Red Scare, which actively threatens the safety and livelihood of Lily's family. In the underground lesbian bar called The Telegraph Club, Lily finds not only love, but also a sense of community, belonging, and freedom.
This book won the National Book Award for Young People's Literature (2021) and absolutely deserved it. This is my favorite young adult book that has been published in the last two years and I highly recommend it for teens and adults alike!"
— Terra, Teen Services Librarian
---
Want more?