Homework Help
Sonoma County Library provides online homework help for all ages.
---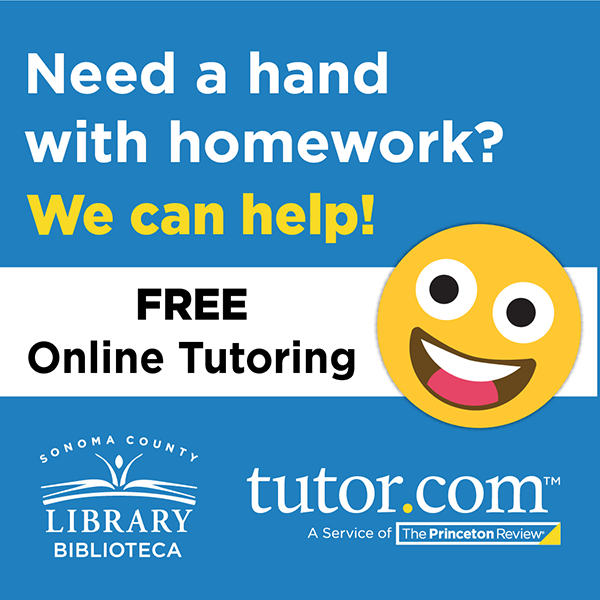 Homework Help with Tutor.com
Sonoma County Library cardholders have free online access to Tutor.com. Tutor.com's expert tutors offer one-on-one, real-time tutoring in over 40 subjects and test preparation areas.
Connecting with an online tutor is easy and free. You just need a library card and a computer or mobile device with internet access.
Live one-to-one help is available 1-10 pm (Sunday to Saturday). SkillsCenter resources are available 24/7.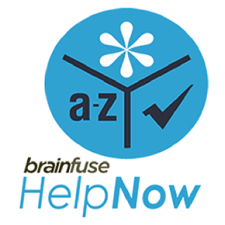 Homework Help with HelpNow by Brainfuse
Cardholders also have free online accesse to HelpNow by Brainfuse - Live tutors available 24 hours a day. Assistance in math, science, language arts, and other core K-12 subjects.
Students can use HelpNow by Brainfuse to communicate with live tutors online through an interactive whiteboard. Chat, write, draw, copy/paste text or images, and graph homework problems on the whiteboard. Live tutors are also available 24 hours a day via any device that connects to the internet.