Santa Rosa Zine Fest 2023
---
We're back for year three! Sonoma County Library and the Santa Rosa Zine Collective have collaborated to bring you the third annual Santa Rosa Zine Fest (#SRZF2023).
Join us for a weeklong celebration of zines and local talent from April 11 to April 15.
Keep up with us on Instagram @sonomalibrary and @santarosazinefest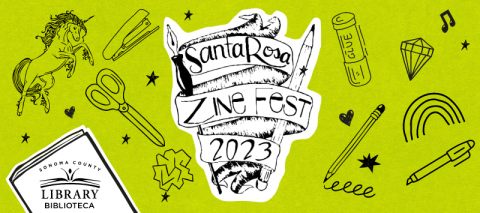 ---
Schedule of Events:
---
Tuesday, April 11 - 4:30-5:30pm
Virtual
Artists Patrick Michael Ballard and Sam Malabre met at the Games Lab at UCLA. In this conversation, they'll talk about zines and do-it-yourself publishing as a space for performance and play. Sam and Patrick will explore the relationship between performance and tabletop roleplaying games (RPGs). Sam and Patrick will present a selection of zines and independent tabletop RPGs and will talk about non-traditional ideas of play.
Registration is required.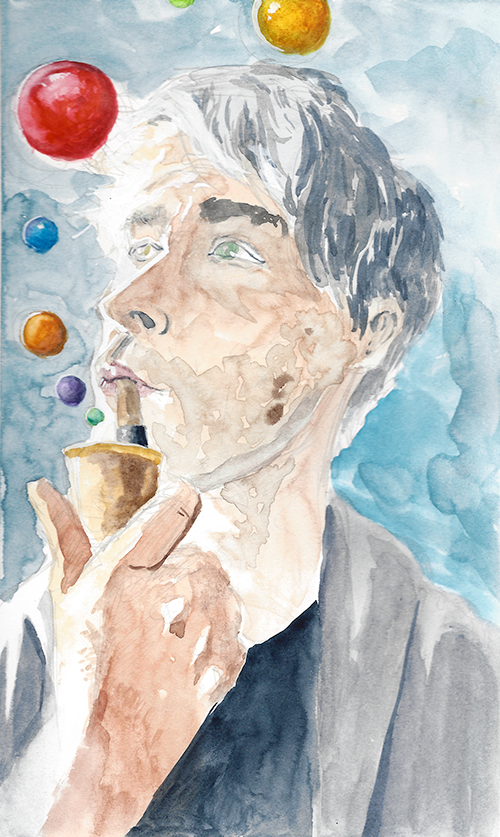 Tuesday, April 11 - 6:30-7:30pm
at the Rincon Valley Regional Library
How to approach the greatest obstacle of all in the world of art and making things (your own dang self) with creativity, humor, and community with Gio Benedetti.
I struggle every day to do the work I desperately love and want to do. It's not because of lousy supplies, poor technique, lack of connections or anything outside of my own head. It's me. Actually, it's the Poop Monster. If you'd like to investigate some creative ideas, projects and conversations aimed to quell the self-poisoning negativity machine that many art folks have going on in their heads, come on over! If you, on the other hand, do not experience self-doubt or devastating self-criticism in your work, please come and tell us how in the hell you do it.
---
Wednesday, April 12 - 4:30-5:30pm
Virtual
Zines on caring for ourselves and our communities
In this panel, we'll hear from zinemakers who create work to share inspiring and educational resources with their communities. Many trans people, disabled people and BIPOC face barriers to safe, culturally-responsive healthcare access. The panelists in this conversation each celebrate the power of zines as tools to empower their respective communities by sharing information, affirmation and personal narratives of healing.
Advance registration is required.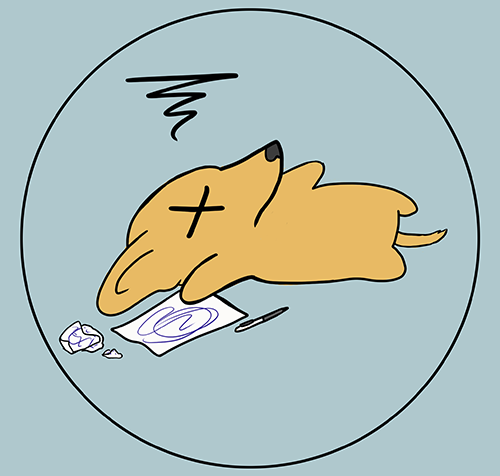 Wednesday, April 12 - 6:30-7:30pm
at the Roseland Regional Library
with Gladys Ochoa (en Español)
An interactive workshop providing exercises in overcoming burnout, preventing burnout, and channeling creativity in other ways. In collaboration with The Sick And Disabled Zine & Craft Fair (SAD Fair) a grassroots week-long virtual craft fair centering disabled, chronically ill, MAD, and neurodivergent zinesters and artists from around the world.
---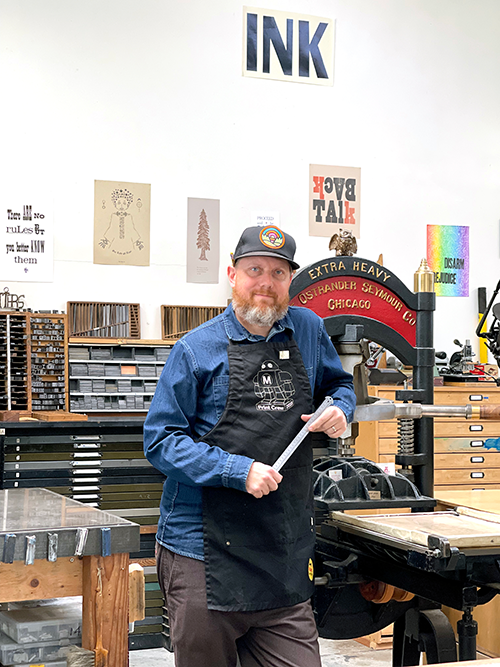 Thursday, April 13 - 4:00-6:00pm
at North Bay Letterpress Arts in Sebastopol
with North Bay Letterpress Arts
In this workshop you will get a quick tour of our fully equipped letterpress shop. You will then select cover stock preprinted with various letterpress patterns, add blank sheets, saddle stitch (staple), bone fold, and cut corners to create a nice blank journal or sketchbook.
Space is limited, advance registration is required.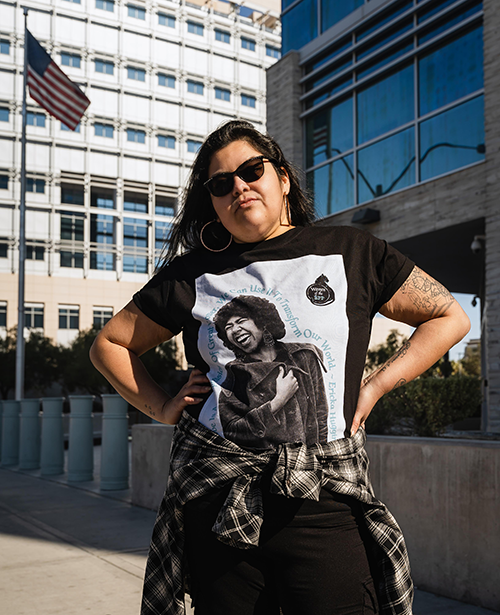 Friday, April 14 - 4:30-5:30pm
Virtual
with Yesenia Moya Garay (en Español)
Writing as Resistance circle & workshop! Here we come together to explore the power of creative writing to resist erasure and reclaim BIPOC history and culture. We will discuss the impact of having our stories told by others without our consent, the importance of representation in our lives and the challenge of growing up without access to our culture. We will also talk about reclaiming our roots and how our identities are dynamic and ever-changing. Most importantly, we will talk about the importance of finding our voice and telling our own story through writing. Writing can be a powerful journey of self-discovery, exploration and resistance!
Advance registration is required.
---

Friday, April 14 - 6:00-8:00pm
at Brew
We are excited to partner with BREW to host our zine social! Join us for a casual Friday evening of making & trading zines.
---
Saturday, April 15 - 1:00-5:00pm
at Northwest Santa Rosa Library
This outdoor, in-person event will feature tabling by local zine-makers, artists, and creators; hands-on crafts; and live zine making and screen printing workshops, as well as the Sonoma County Library's Bibliobus! This event will bring together artists and creators of all experience levels to celebrate the DIY medium of the zine.
---
Featured Workshops:
---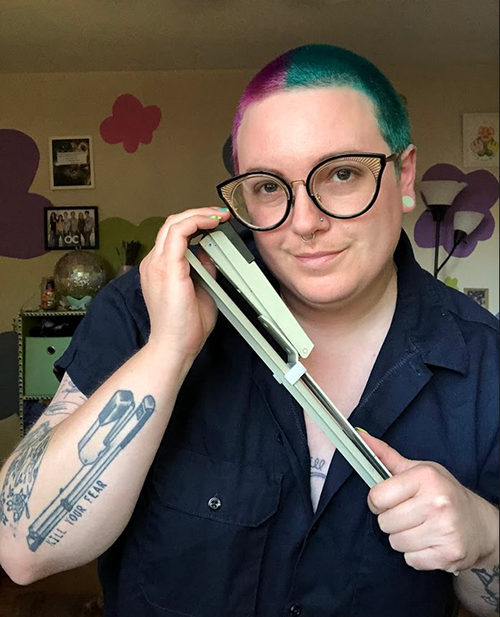 Mini Zines 101 with Long Arm Stapler
Zines are a fun and accessible way to put your thoughts and feelings out into the world. No need to be intimidated by the publishing process! In this workshop, you will learn how to make a pocket-sized zine out of just one piece of paper. Make one, make a million! Mini zines are the perfect way to showcase your ideas and manifestos, and are as easy to make as they are fun to share.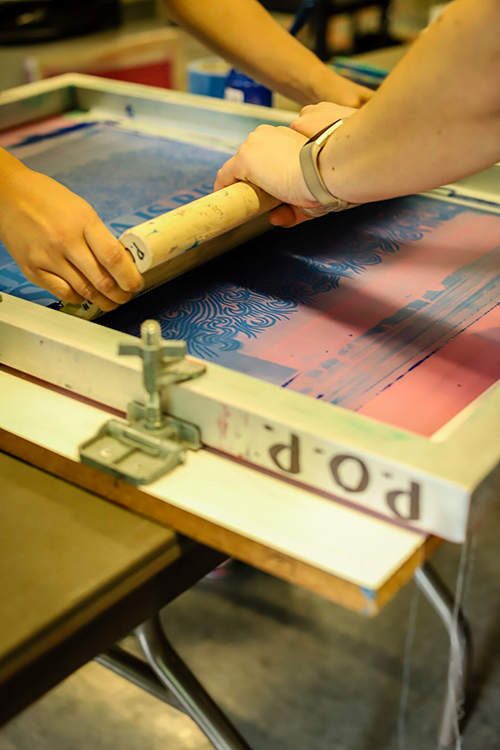 Hands-On Screen Printing Demo with Print | Organize | Protest
Come screen print t-shirts, posters, and signs of resistance & empowerment. We will provide designs from artists in the community and equipment for public use, YOU come and print them. Paper & fabric will be provided, participants are encouraged to bring clothing and other materials to print on.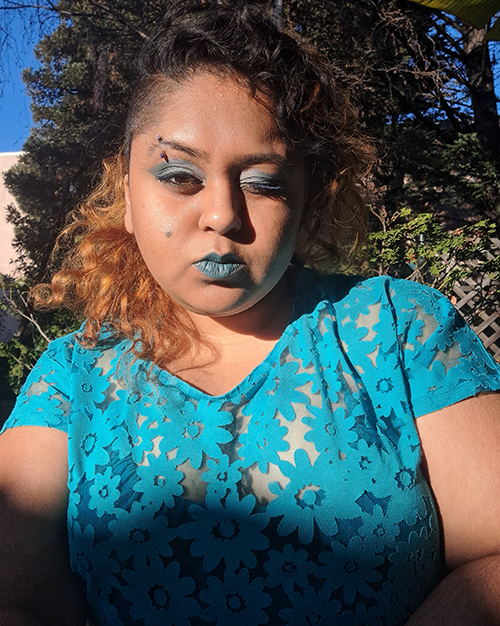 Violet Dreams, Passionfruit Streams: Queering Utopia with Violet Alexis Bea
Violet will present a collaborative video produced by her friends at Kickback Theatre of a comic reading of some of her thesis pages. She will also present a few additional pages in a more traditional slideshow and read-out-loud format and talk about her work, inspiration, and thoughts around queering utopia. There will be time for questions and audience interaction.
---
DIY Zine Kits for Teens and Tweens
Make your own zine with our free DIY Zine Kits! Stop by your local branch to pick up your kit which includes art supplies, templates, and other goodies to inspire your creativity! Supplies are limited.
---
A special thank you to the Friends of the Santa Rosa Libraries and Rileystreet Art Supplies for their generous support of these events.