Celebrate the 4th of July with Your Library
---
Independence Day, celebrated on July 4, commemorates the passage of the Declaration of Independence by the Continental Congress on July 4, 1776. The U.S. holiday is also known as the Fourth of July.
History
On July 2, 1776, Congress voted in favor of independence from Great Britain; however, the Declaration of Independence—originally drafted by Thomas Jefferson with fellow committee members—was not completely revised until two days later. Therefore, the United States celebrates Independence Day on July 4.
During the early years of the United States, Independence Day was commemorated with parades, speeches, and toasting in ceremonies that celebrated the existence of the new country. With the rise of informal political parties in the 1790s, the celebrations provided opportunities for leaders to tie local and national contests as well as their own political platforms to independence. As leisure time became more common, the Fourth of July also emerged as a major midsummer holiday. Beginning in the later 20th century, parades, concerts of patriotic music, barbecues, and fireworks displays became the main focus.*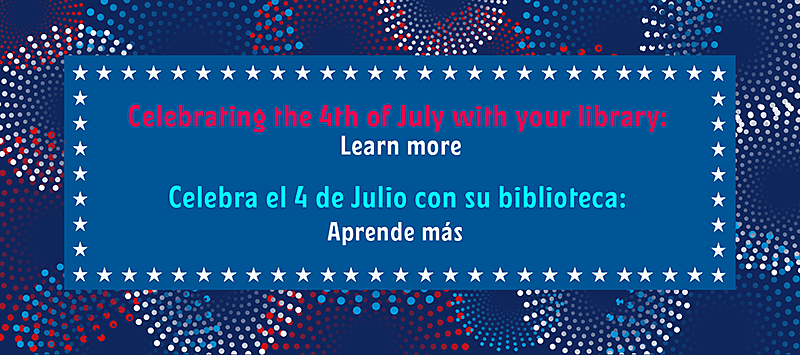 Celebrate with Your Library
Learn more with books for all ages:
---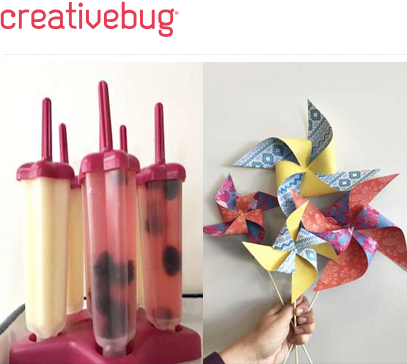 Staying home for the holiday?
Try out fun craft activities from CreativeBug. Free with your library card.**
---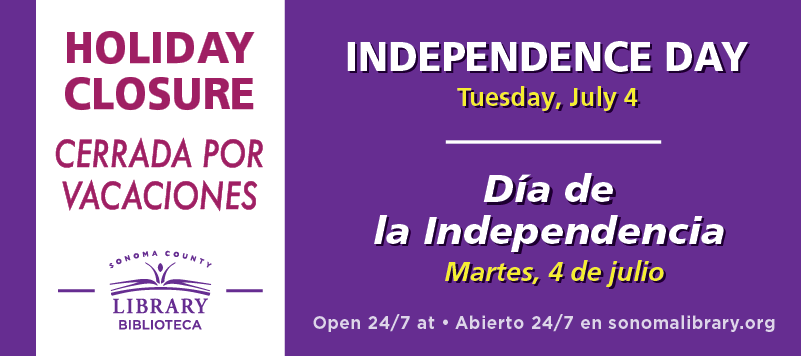 All Sonoma County Library locations will be closed Tuesday, July 4, in observance of Independence Day.
---
* "Independence Day." Britannica School, Encyclopædia Britannica, 27 Sep. 2021. school.eb.com/levels/middle/article/Independence-Day/600437. Accessed 13 Jun. 2023.
** All library books, eBooks, eAudiobooks, and eResources are available to you free of charge with you Sonoma County Library card.
---